The Goat Milk Soap Mask, your beauty ally.
Published : 2019-11-07 12:15:24
Catégories : Blog
The Goat Milk Soap Mask: your beauty ally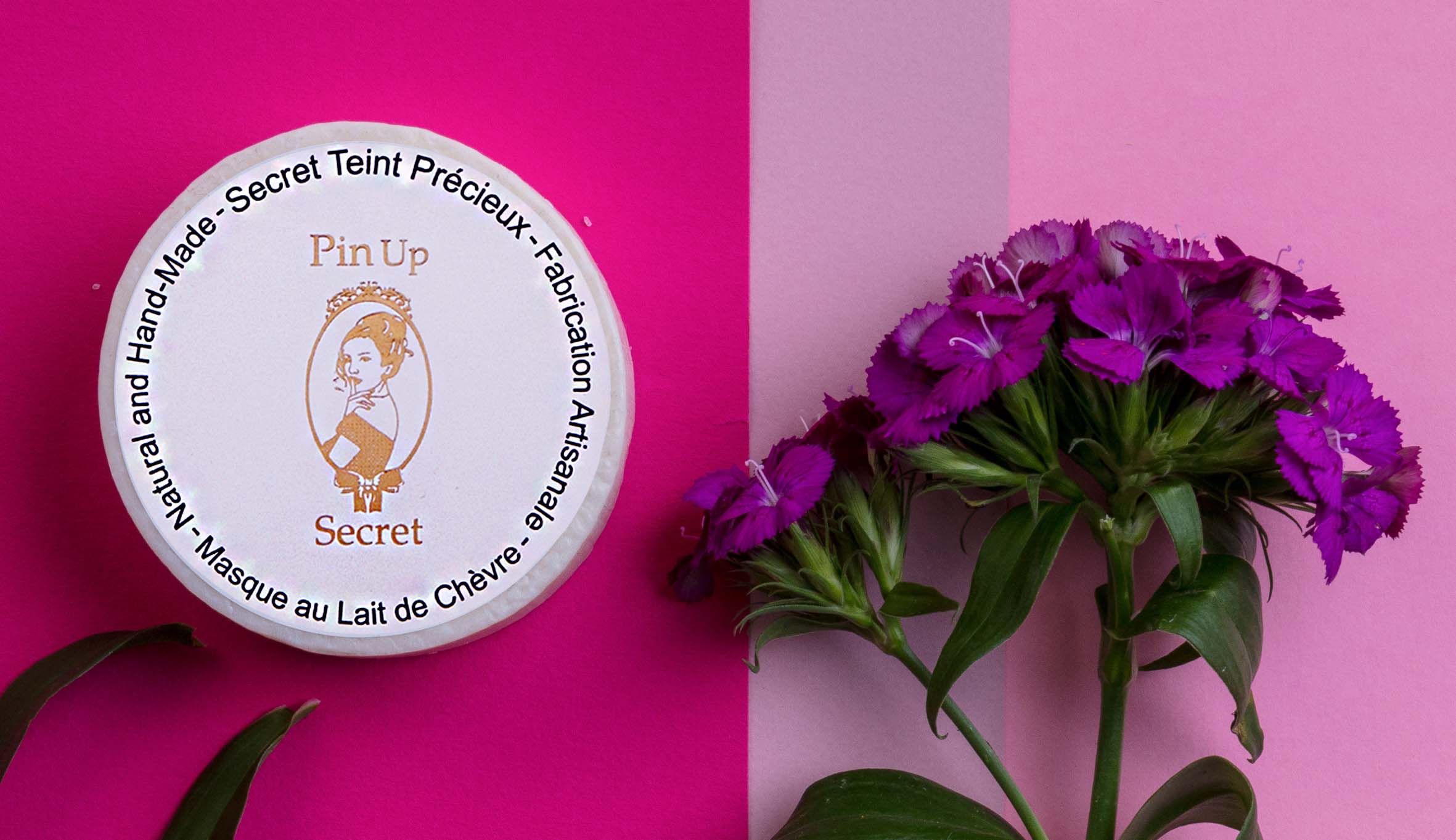 100% natural, handmade, antifungal and antibacterial; Goat Milk Soap cleanses the skin while protecting the hydrolipidic film of your skin. At the same time, it relieves irritation and itching, and the skin feels healthy and radiant.
Pin Up Secret Goat Milk Soap acts in the core of the epidermis to fight skin imperfections; acne, eczema, psoriasis, redness and scars.
With its fine texture, it is quickly absorbed by the skin to instantly give you a hydrating, soothing and comforting sensation.
To be used as face soap daily and as a face mask twice a week. This elixir of beauty will surely become a must-have in your facial skincare routine.
For you, a unified and porcelain skin!
Goat Milk Soap: Benefits
Treatment for Acne
The Goat Milk Soap, rich in vitamins A, B, C and D as well as in Zinc; rebalances the PH level of your skin and assures in curing the acne-causing-bacteria. By providing an in-depth treatment, our Goat Milk Soap neutralizes the growth of pimples and creates a protective barrier by providing hydration and comfort.
Treatment for Eczema and Psoriasis
Eczema is an inflammatory skin condition affecting both men and women. During seizures, a strong itching sensation is experienced, and red patches may appear on the body as well as the face. Therefore, we have developed a soap which can be used both on the face and body. Thanks to its soothing, moisturizing and anti-inflammatory properties, The Goat Milk Soap will soothe the most irritated skins and act at the core of the irritation.
Just like eczema, psoriasis is also an inflammatory skin condition. Psoriasis is characterized by patches of raised reddish skin that are often covered with white scales and can be very painful.
Treatment for Oily Skin
Excess sebum characterizes oily skin and thus leads to the appearance of black heads. Our Goat Milk Soap cleans the skin thoroughly while hydrating and protecting its hydrolipidic film. Cleansed of impurities, your skin will be healthier and plumped. Due to its soothing properties, the soap can be used on very sensitive skins as well.
Treatment for Spots and Scars
Whether due to sun, medical treatments, acne or hormones, our Goat Milk Soap enriched with vitamin B promotes cellular repair and thus the disappearance of spots and scars. Goat Milk Soap is a natural antibacterial and antifungal agent that works at the core of the epidermis.
How to use for Healthy Skin
To be used as face soap up to two times a day.
Simply moisten our Goat Milk Soap in the palm of your hands to obtain a fine foam.
Apply abundantly on the face with fingertips avoiding the eye contour and make slight circular movements.
Rinse your skin with clear water and dry it gently. You can also use a tissue to absorb excess water.
Our Goat Milk Soap also transforms in to a milky and soft mask. In order to achieve maximum results of our Goat Milk Soap, we advise you to use it as a face mask once or twice a week.
Apply the fine foam on face with fingertips or with a brush and leave on skin for 3 to 15 minutes. Rinse with clear water and dry your skin. You can use a tissue to absorb the excess water.
Share this content